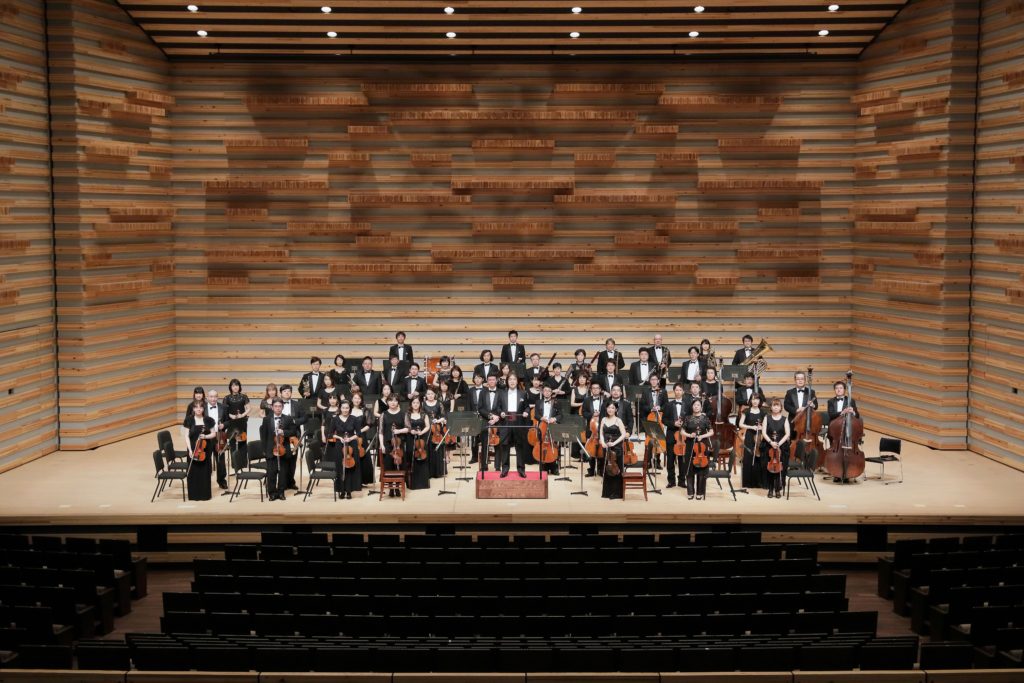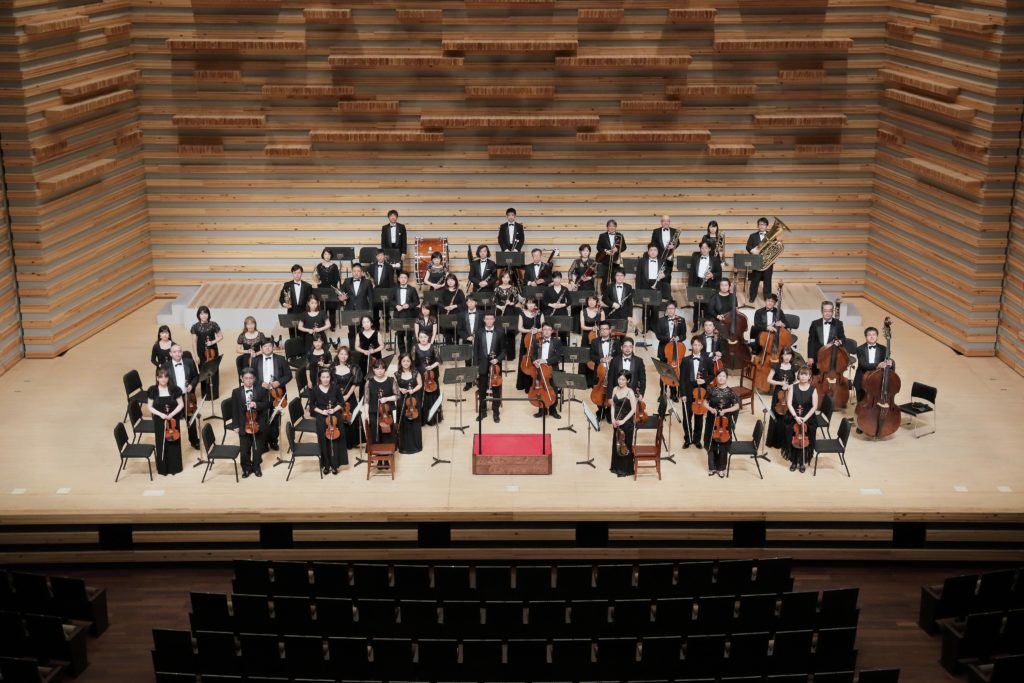 English profile follows after Japanese
日本センチュリー交響楽団 
大阪府のオーケストラとして1989年に発足し、府民からの公募で大阪センチュリー交響楽団と命名された。2011年に公益財団法人日本センチュリー交響楽団として大阪府から独立。2019年12月に楽団創立30周年を迎える。現在は50名のメンバーが在籍し、飯森範親が首席指揮者を務めている。
年間10回のザ・シンフォニーホールでのシンフォニー定期演奏会、ハイドンの交響曲全曲演奏・録音プロジェクト「ハイドンマラソン」を展開中のいずみ定期演奏会(いずみホール)、そして楽団が指定管理事業を担う豊中市立文化芸術センターでの名曲シリーズと、大阪府下3拠点で定期的な演奏会を開催。
ジャンルを超えた様々な形態のコンサートにも積極的に取り組み、依頼公演、室内楽コンサート、学校公演等を合わせて年間200回を超える公演を行っている。
ハイドンマラソンのライブ録音「ハイドン交響曲集Vol.1」や飯森範親との「大地の歌」がレコード芸術特選盤に選ばれ、また2度にわたり大阪府文化祭奨励賞を受賞する(2015年度、2018年度)など、演奏活動は高い評価を得ている。
オーケストラ体感コンサート「タッチ・ジ・オーケストラ」、特別支援学校コンサート、ユースオーケストラの運営といった次世代への教育プログラムを積極的に行い、「豊中まちなかクラシック」(豊中市)、「ルシオール街かどコンサート」(滋賀県守山市)等、わが街の身近なオーケストラとして楽しんでもらうための地域連携事業にも力を入れている。
「優れた演奏により地域の力を発信する」「オーケストラによる感動と癒しを提供する」「優れた才能を発掘し次世代の育成に寄与する」「国際相互理解や平和に積極的に貢献する」の4つの理念をもとに、演奏を通して多くの人々の心に明るい夢が広がることを願い、新しい時代のオーケストラとして発展を目指し活動している。
オフィシャル・ホームページ http://www.century-orchestra.jp/

Japan Century Symphony Orchestra
Established in 1989 as an orchestra for Osaka Prefecture, a new orchestra was given the name "Osaka Century Symphony Orchestra" by the local residents in Osaka. In April 2011, the orchestra took the current name, Japan Century Symphony Orchestra, and made its new start. The orchestra reached its 30th anniversary in December 2019.
There are currently 50 members, with Norichika Iimori as Chief conductor. The subscription concert series are held at The Symphony Hall ten times a year. The orchestra has been performing The Haydn symphony zyklus called "Haydn marathon" for over eight years at Izumi Hall from 2015. Additionally, the orchestra participates in the joint operation of Toyonaka Performing Arts Center, and regular concert series are held at three venues in Osaka.
Besides concert activities as above, the orchestra performs more than 200 performances a year, including commissioned performances, chamber music concerts and school performances. The Haydn Marathon's live recording ''Haydn Symphony Collection Vol. 1'' and ''`The song of the Earth" with Norichika Iimori were selected as a record art special edition board, and received the Encouragement award of Osaka Cultural Festival Award twice (2015, 2018) and other performance activities have been highly evaluated.
The orchestra focuses on promoting and contributing music appreciation classes, such as the orchestra experience concert "Touch the Orchestra", special support school concerts, and the operation of a youth orchestra, that are all aimed at refining the sensibilities of the younger generation who will be tomorrow's leaders. The orchestra has also performed for the local communities at "Toyonaka Machinaka Classic" (Toyonaka city, Osaka) and "Luciole Machikado Concert" (Moriyama city, Shiga).
The aim is to provide not only classical music but music that stirs the soul of every person so that the general public will come to know the joy of listening to great music and attending wonderful concerts. We hope to provide more opportunities for all to come into close contact with music in their daily lives.
The orchestra is dedicated to fulfilling their mission to become an orchestra that is loved and respected by not only classical music lovers but also all people in every walk of life.
Based on these four philosophy, "Disseminating local power through excellent performance" "Providing emotion and healing by orchestra" "Discovering outstanding talent and contributing to the next generation" "Contributing positively to international mutual understanding and peace", we hope to spread bright dreams to the hearts of many people through our performances, and is working to develop as an orchestra in a new generation.